Recently created this visual identity for The Next 100, a campaign/event being launched this month by the Hill in Washington, DC.
From the proposal:
For the first time ever, there are 100 women in Congress. But when you think about it, that's only 1/5 of the total Congress that represents a country that is 50% women! So we're hosting an event that explores ways to not only elect more women to Congress, but to senior executive positions, encouraging women leaders in business, science, etc.
So much to love about that, right? I was thrilled to have the opportunity to contribute in my own little designy way.
The design process for me always starts with sketches in my trusty green Moleskine. Alas, I'll spare you those.

 Once I've gotten a bunch of ideas out on paper, I'll take to the computer and start digitizing.
Unless the client already has a required color palette, I opt to present the initial logo directions in black and white. I find that makes it easier for people to narrow in on their favorite mark/concept without becoming distracted by styling.
Here are the four logo directions I presented to The Hill: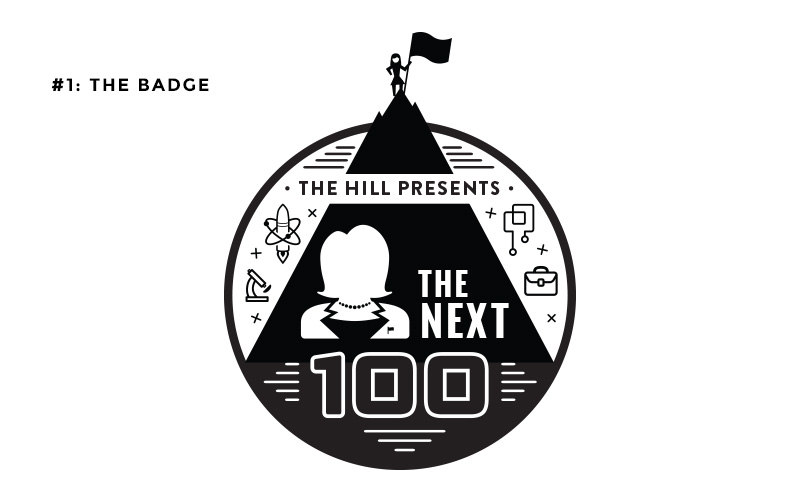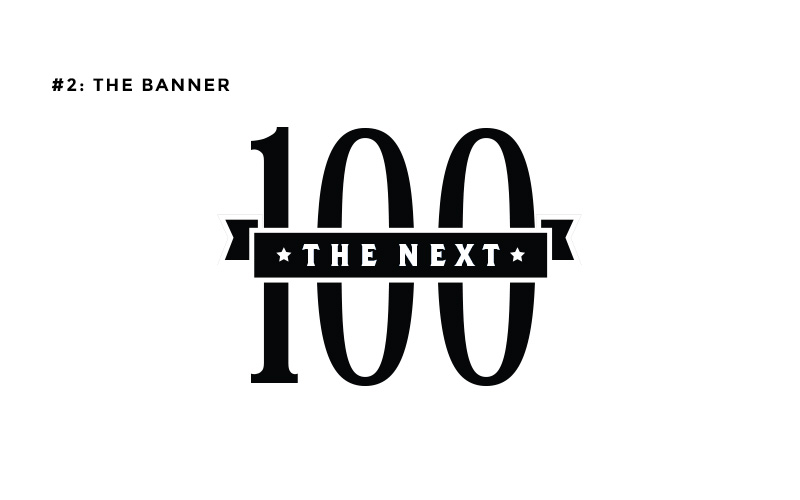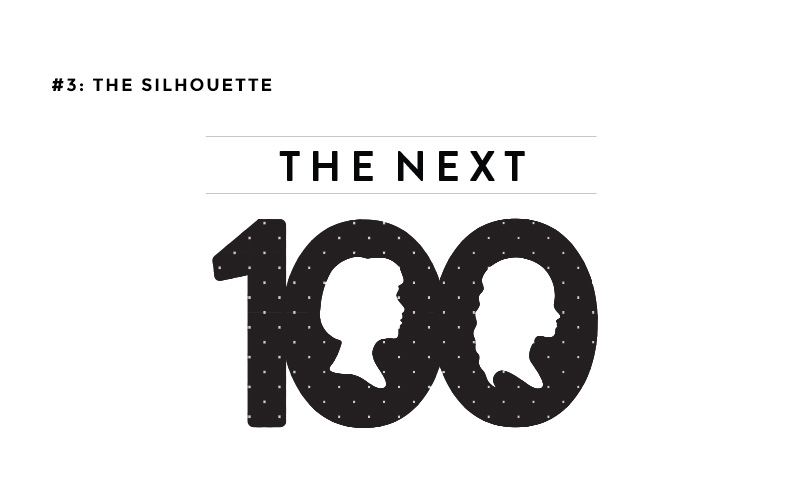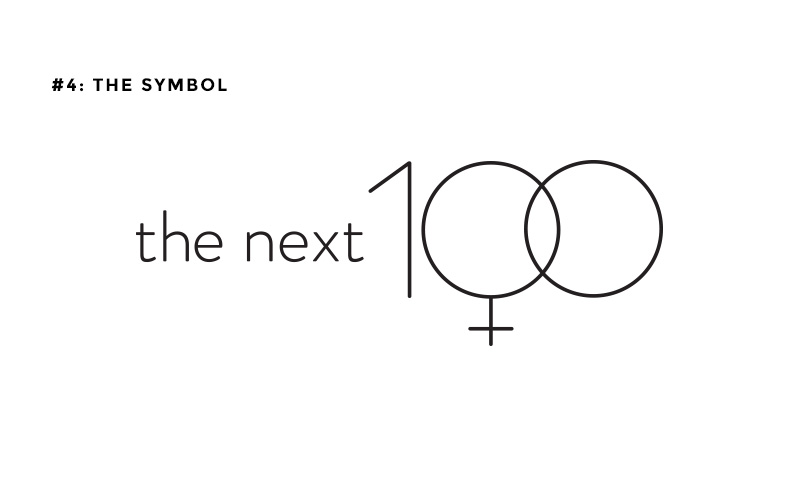 And the winner was…. #4 The Symbol
I'll admit, I was a bit surprised. That one almost didn't make the cut from my side. But they loved the simplicity and symbolism, and when the client is happy, I'm happy. (Although I'll admit, I longed to see #1: The Badge embossed in gold foil.)
They didn't request any revisions, so we moved right into color. Here are the three palettes I presented: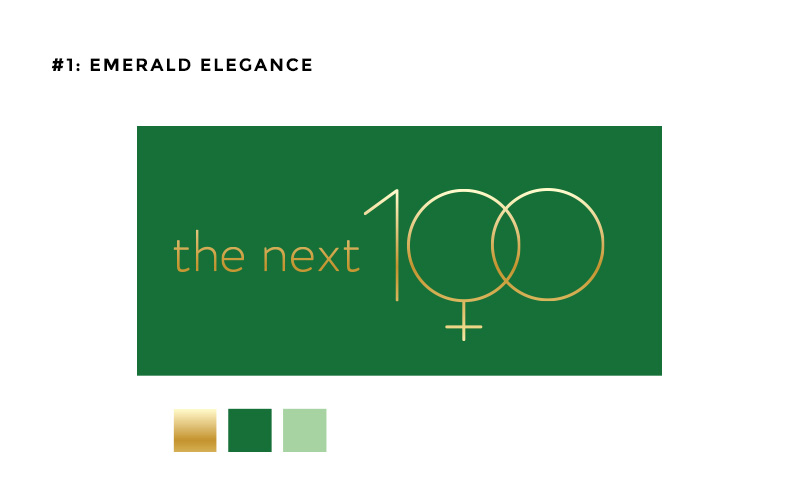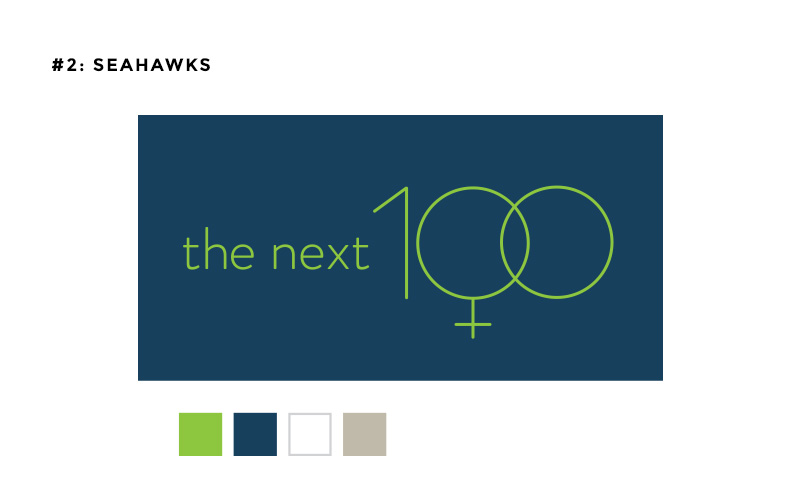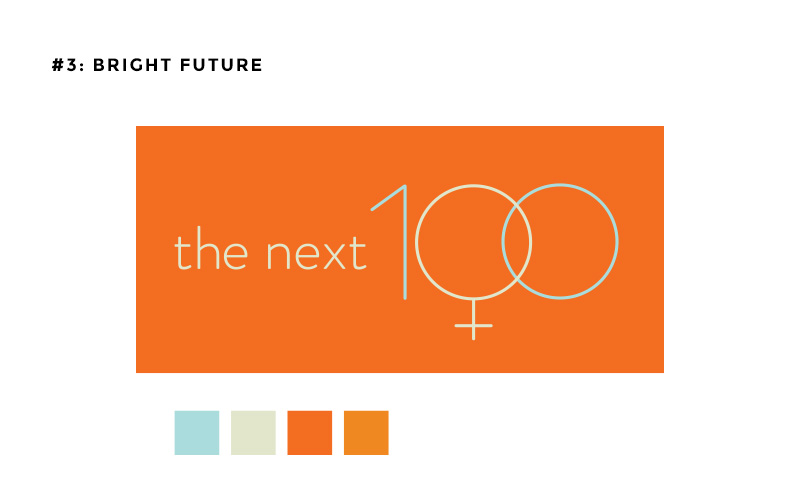 The Client chose #2: Seahawks. This was not so surprising because they actually requested to see it in the Seattle Seahawks colors. (You better believe I had to Google that one.)
With the mark and color palette finalized, I created a simple one-pager showing a range of ways to combine the two that would make for a cohesive but dynamic brand:
Usually on visual identity projects I build it out a bit more with business cards, signage, and so forth, but they have an in-house designer who was able to take it from here.
So, what do you think? Are you one of the next 100?