Shining Red Films
Logo Design & Responsive Website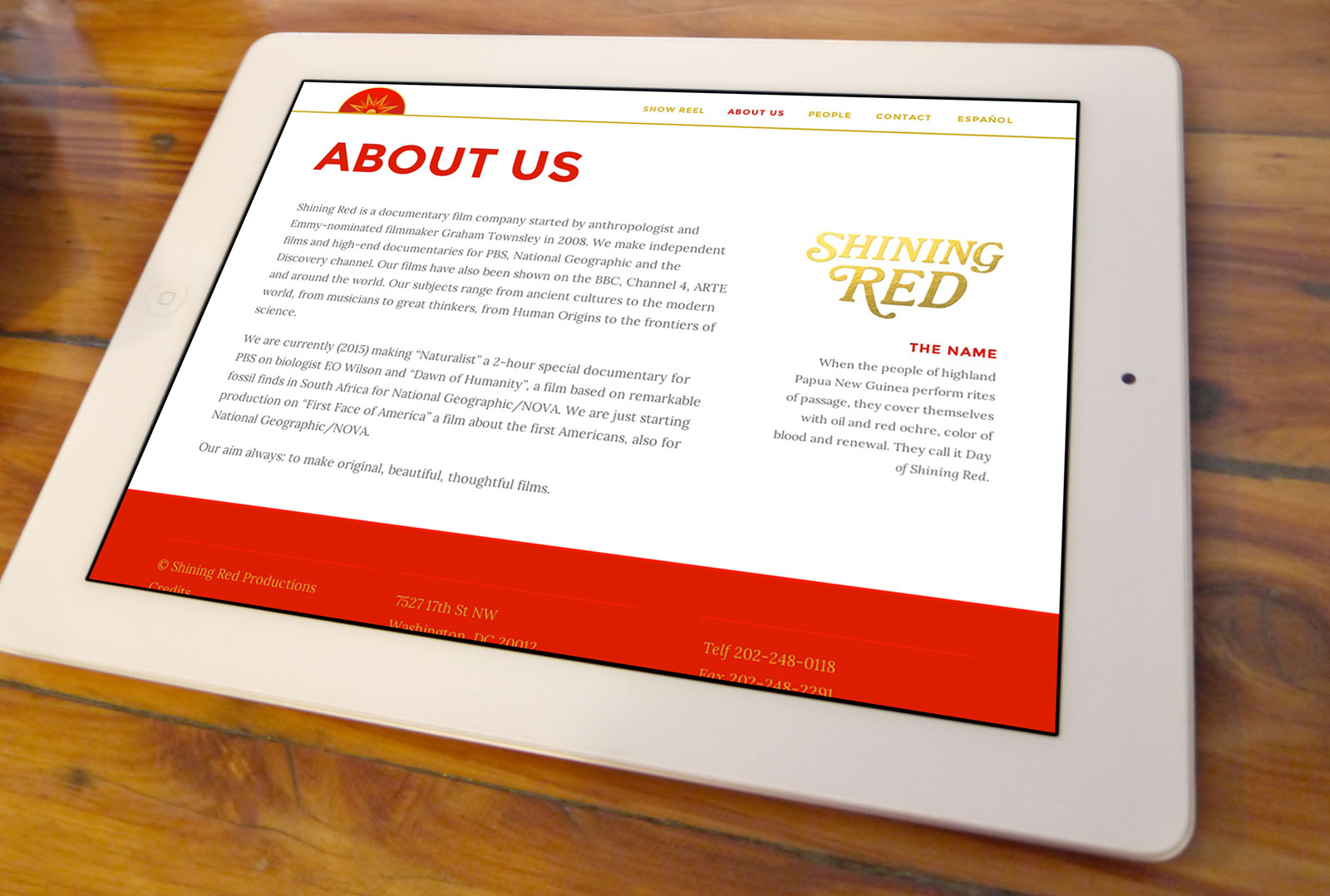 Scope
Logo Design
Responsive Website Design and Development

Hand coded with HTML5, CSS3, and a bit of Javascript.
From the Client
"Sarah was a delight to work with, was impeccably responsive to my ideas and concerns as a client and came up with a beautiful web design. I came away very happy. I highly recommend her!"
Proposed logo directions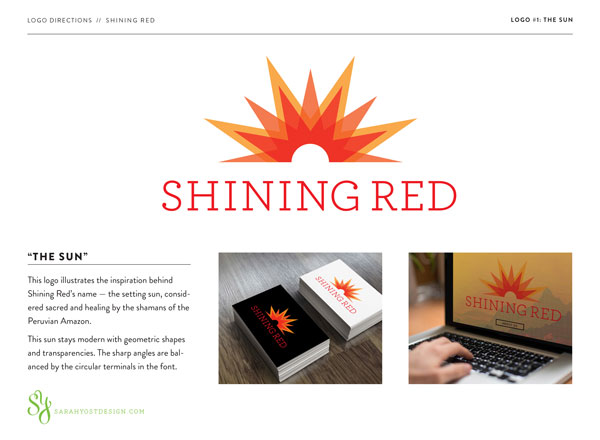 Direction 1: The Sun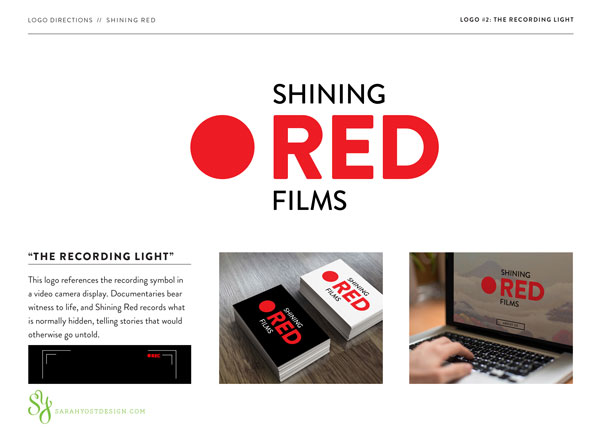 Direction 2: The Recording Light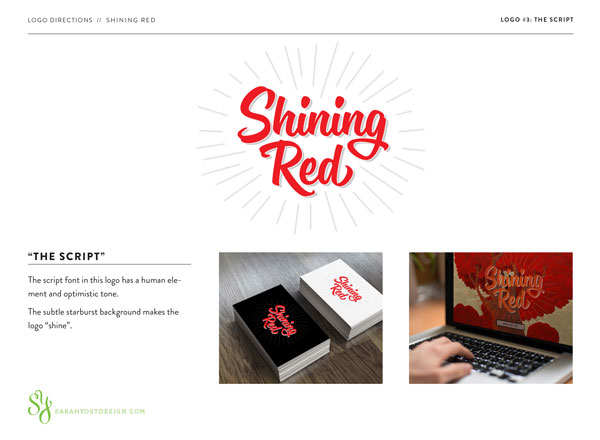 Direction 3: The Script
Finalized Logo
The client chose Direction 1, above, but requested a scriptier font and a rounded shape around the sun. After a few rounds of revisions, we reached the final logo, shown below.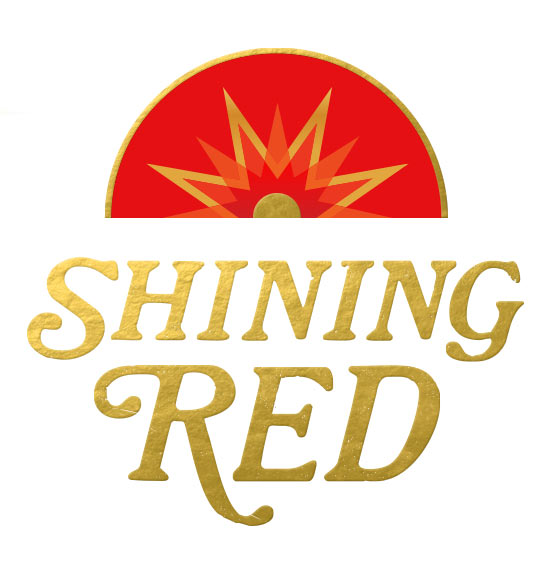 The Website
Shining Red is a boutique documentary film company. Their award-winning work is allowed to speak for itself on this pared-down, well-organized site.
We kept the aesthetic clean and modern, opting for white backgrounds with punches of red and gold foil.